Blockchain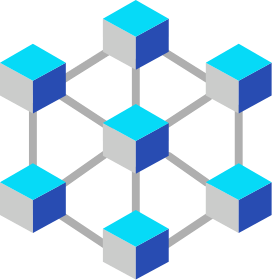 Blockchain
Acorn's blockchain solution unifies processes across the enterprise for both internal and external health system affiliates and insurance organizations. Acorn Blockchain further enhances credentialing efficiencies and safeguards data communication through the use of a secure distributed database.
It provides the single source of truth for your credentialing needs while also providing the blockchain infrastructure to affiliates and their networks. The blockchain structure makes it easy to share and exchange credentials, verification and data analysis, and service to participating organizations in the chain network.
Acorn Blockchain is a consortium permission chain, where procedures are set up and controlled by Acorn. The solution includes building, maintaining, and administering the blockchain, and also providing data asset services.
Every practitioner's data and verification information is stored as a block within the Acorn system, and the system encrypts the data using an asymmetric cryptographic algorithm. Each block has a hash code and the previous block's hash code. This ensures the data in the block is safe, accurate, complete, immutable and trackable. Every block is distributed to all nodes (servers) in the blockchain network, making the system accurate and safe.
Join others who are obsessed with credentialing
Valuable information on new products & features events and credentialing news.