Our Solutions
Save Time. Eliminate Errors. Reduce Frustration. Streamline Payments.
Hospitals and Health Systems
Cure your legacy system headaches and forget fragmented workarounds. Transform your medical staffing processes with Acorn's advanced automation and intuitive logic. Discover how simple we make it to improve credentialing workflows for better outcomes.
Learn more >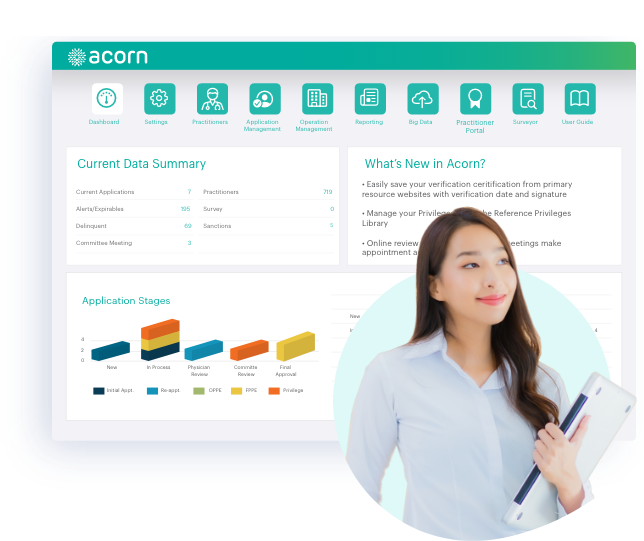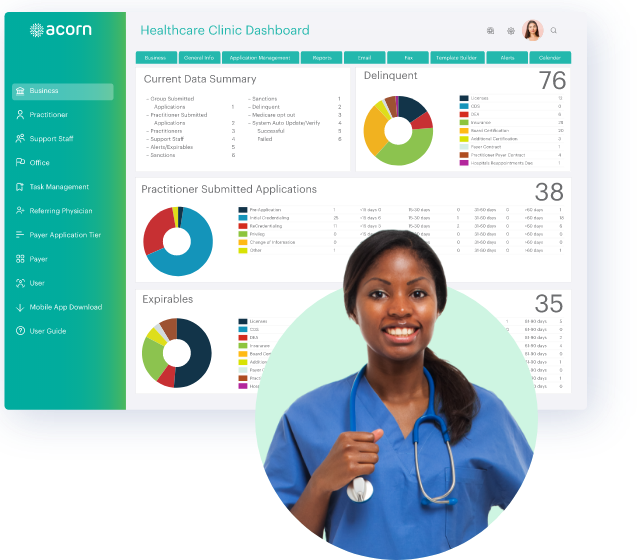 Providers and Practice Groups
Get to work without delay. Reduce stress and frustration by knowing your credentialing enrollment data is accurate, complete, and timely. Generate revenue more quickly and improve patient care with medical staff that is ready and primed for success.
Health Insurance Payers
Use technology to find opportunity amid the digital disruption in healthcare. Acorn helps you fully automate core processes, strengthen partnerships with providers, and reposition payers as the lynchpin of the healthcare system.
Learn more >